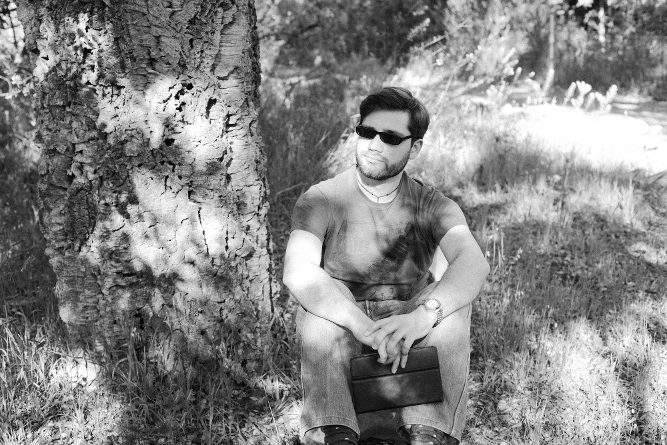 I have always had a love for the Lord and wanted to learn more about Him and the Bible. Over time this has led me to (informal) studies in the Bible, theology and apologetics—so much so that I have been confused by some for a seminary student. I have preached sermons as a lay preacher, led Bible studies and other kinds of small groups, and been involved in mercy ministry. As a child I attended the Dutch Reformed church of South Africa, since the time of my post-graduate studies I have attended REACH SA and baptist churches.
See also my declaration of faith.
I have lived in the South Africa all my life, mostly in and around the Cape Town area. Professionally I am a software developer. I studied at the University of Stellenbosch, earning a Master's degree in Computer Science.
I enjoy tea, writing, history, science fiction, jogging, cats, photography, small DIY projects—none of which I am going to claim to be particularly good at.
Brief bio
I was raised in a home of reformed (Calvinist) Christians. From an early age my parents took me to church and I enjoyed going with them. For the first part of my life I was very sheltered, living in a small town in the country. After moving to the city when I was 10, I attended the local church within the same denomination in which I was raised. That is where I found the Café on the Rock coffee bar. Early in high school, in-fighting within that church caused the collapse of the youth ministry there, much to my distress. However I kept growing in faith through group Bible studies and an initiative at my school. It was at this time in my life when I was introduced to Messianic Judaism. But a couple of other incidents led to a breakdown of my faith in organised religion as I finished high school and started university. That was the beginning of a passive era in my spiritual life—what I call my "desert wandering". I however kept reading the Bible but, eventually, stopped even doing that, and only continued to pray. Five years later, feeling spent and empty, God called me back to church. I realised that not having fellowship with believers (coupled with some bad personal choices) was what had drained me. I knew of a church a cousin of mine attended and I cautiously and suspiciously approached one of the morning services there. I received a warm welcome from the members of the congregation, but it was the solid Bible teaching—the strongest criteria by which I was judging churches—which convinced me to stay. Today I can proudly say that I am part of a Bible teaching, and loving and caring church family.